Galaxy Series 3.7 Meter PR-12/4 Antenna Foundation Diagram Specifications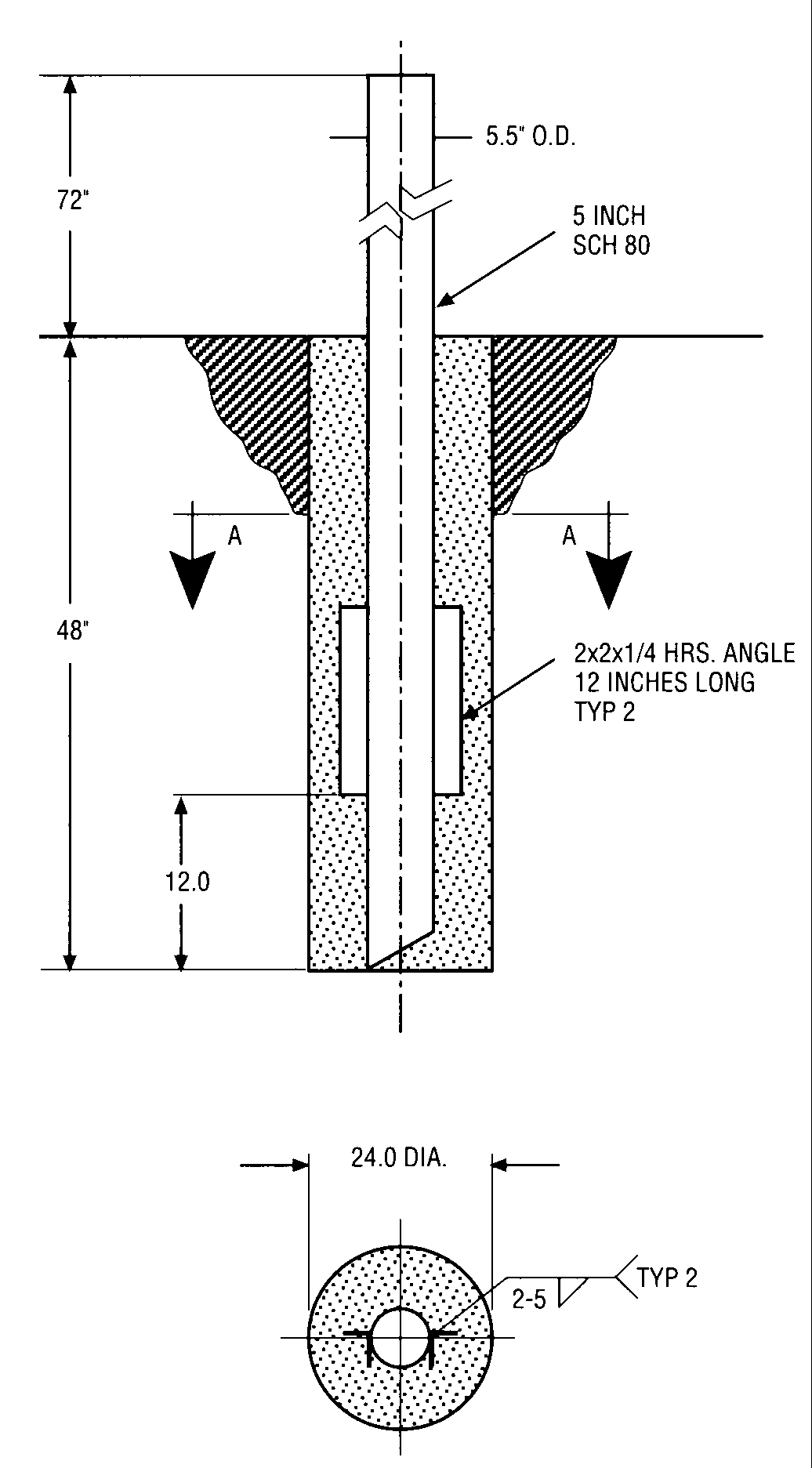 Return to AFC Home Page
Specifications

2 x 2 x 1/4 Hrs. Angle & 5" schedule 80 pipe should conform with ASTM A36 structural steel.

All concrete should conform to building code standards and have a minimum compressive strength of 3000 PSI at 28 days. (Per ACI-318-77)

Soil bearing capacity should be no less than 2000 PSF.

Concrete should be poured against undisturbed soil.

Allow concrete 24 hour set time before installation of antenna.

The antenna should be properly grounded to meet applicable local codes.

Minimum depth as shown, or extend to local frost lines.
AFC does not represent or warrant that any particular design or size of foundation is appropriate for any locality or earth station installation.

AFC manufactures, markets and sells worldwide satellite dish antennas, conical horn antennas, radomes, antenna feeds, microwave and waveguide components, ultra low loss waveguide transmission line Tallguide ®, and shelters. Our customers serve the satellite, broadcast, communications, radar, weather and cable industry, defense, government, and government agencies worldwide.
A complete Internet WWW AFC site index may be found in Antennas for Communications (AFC) Home Page Document Summary List.
Top of Page     Return to AFC Home Page

2499 SW 60th Ave, Ocala, FL 34474
Telephone (352) 687-4121 Fax (352) 687-1203 Email sales@afcsat.com

Tallguide is a registered trademark of Antennas for Communications
Copyright © 1996 - 2001 Antennas for Communications